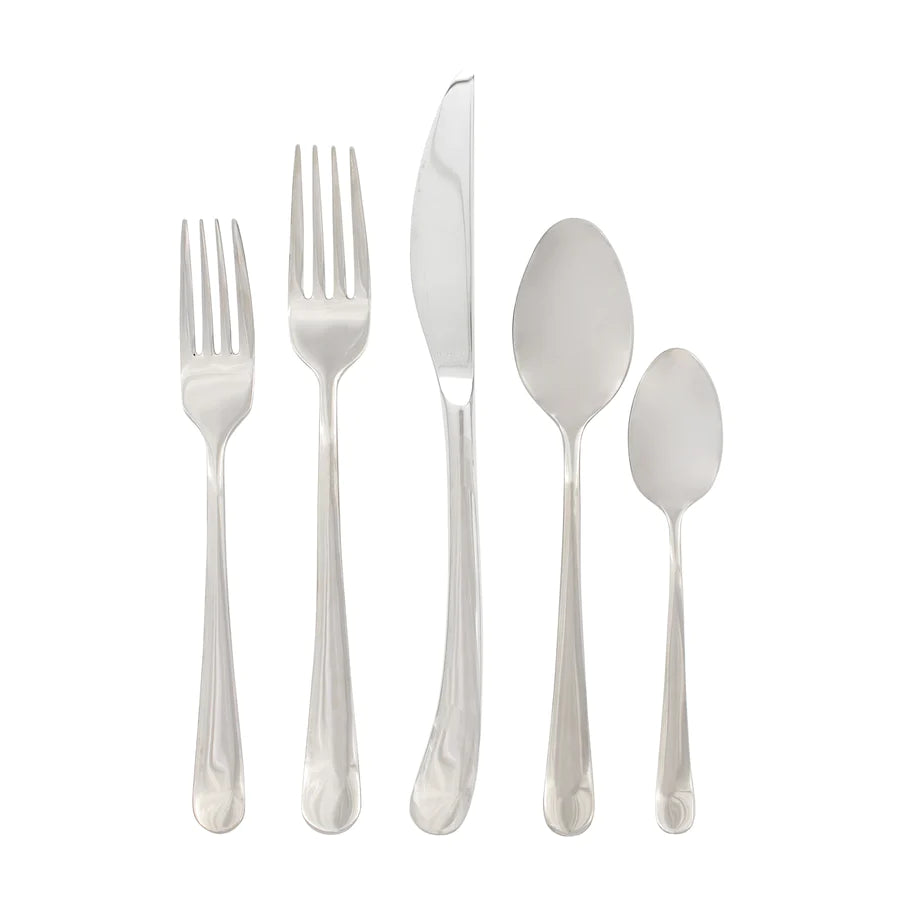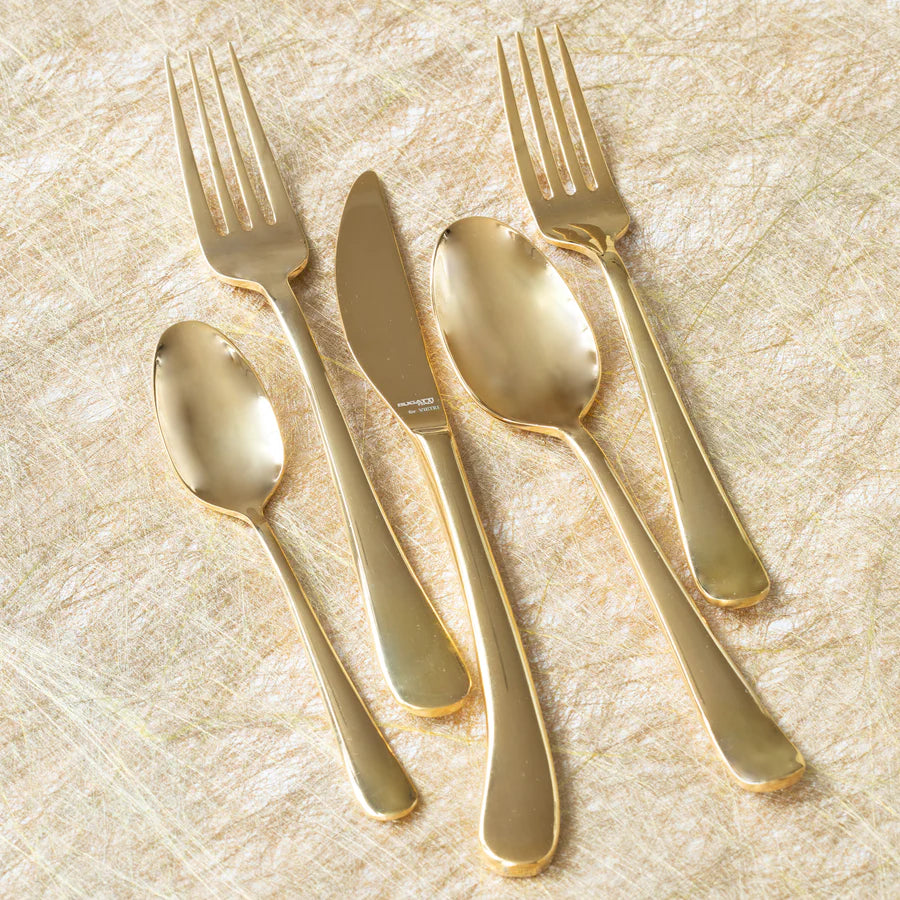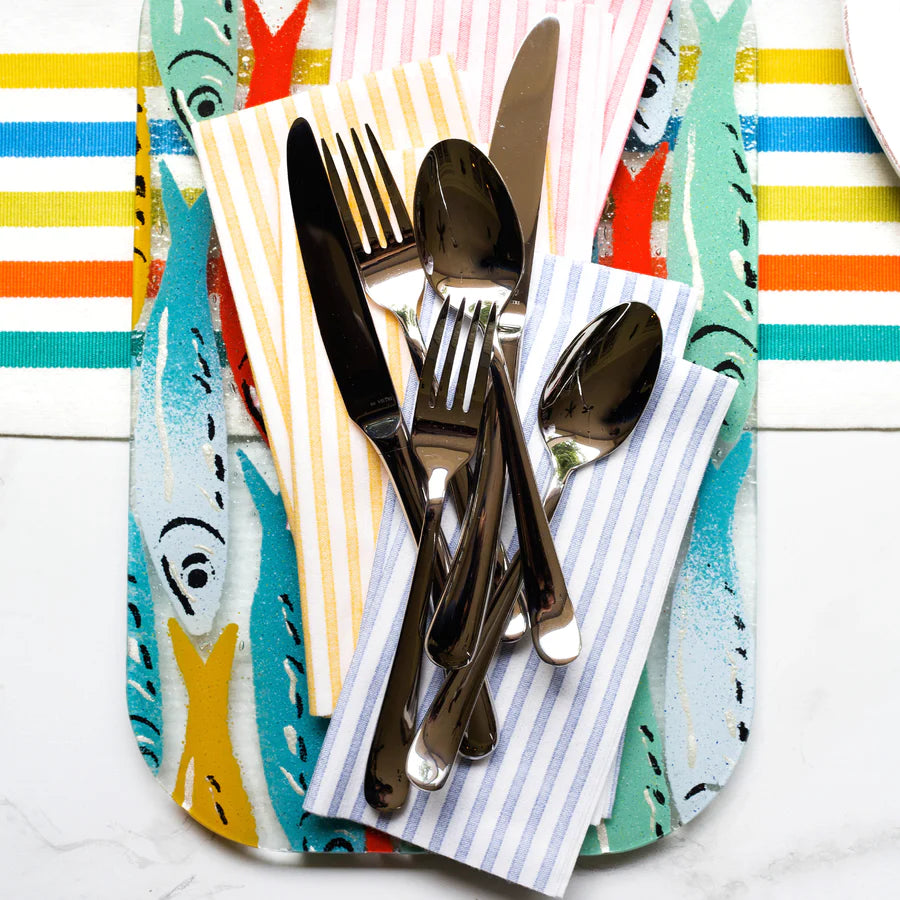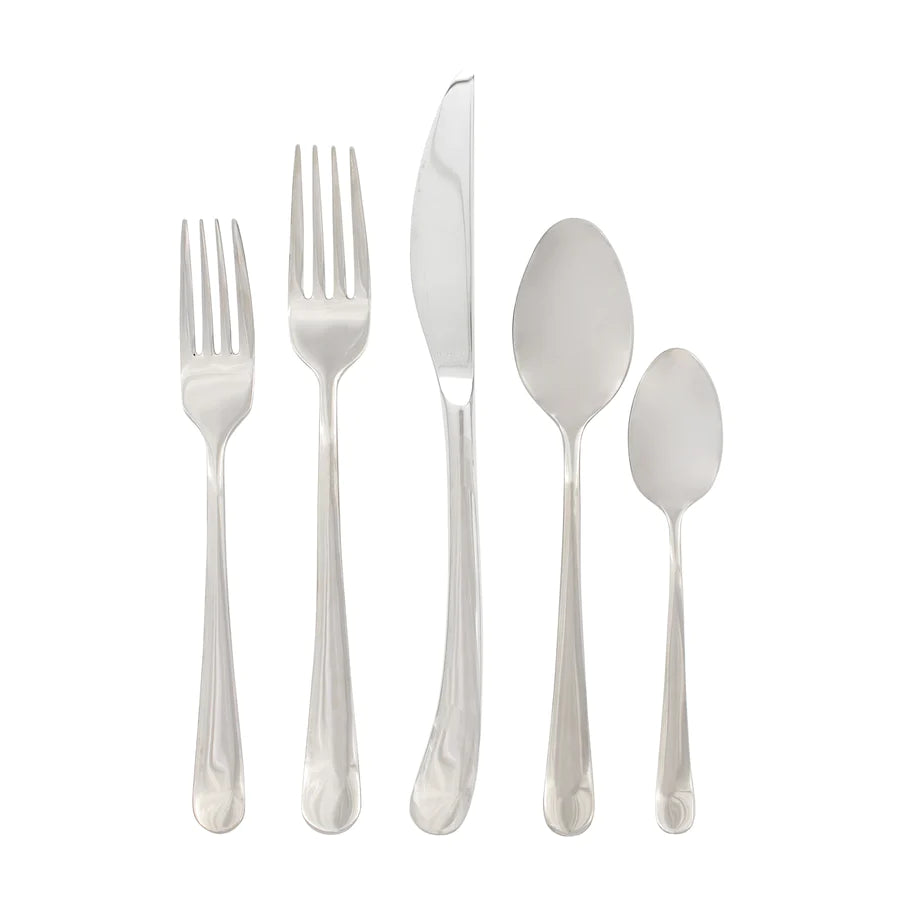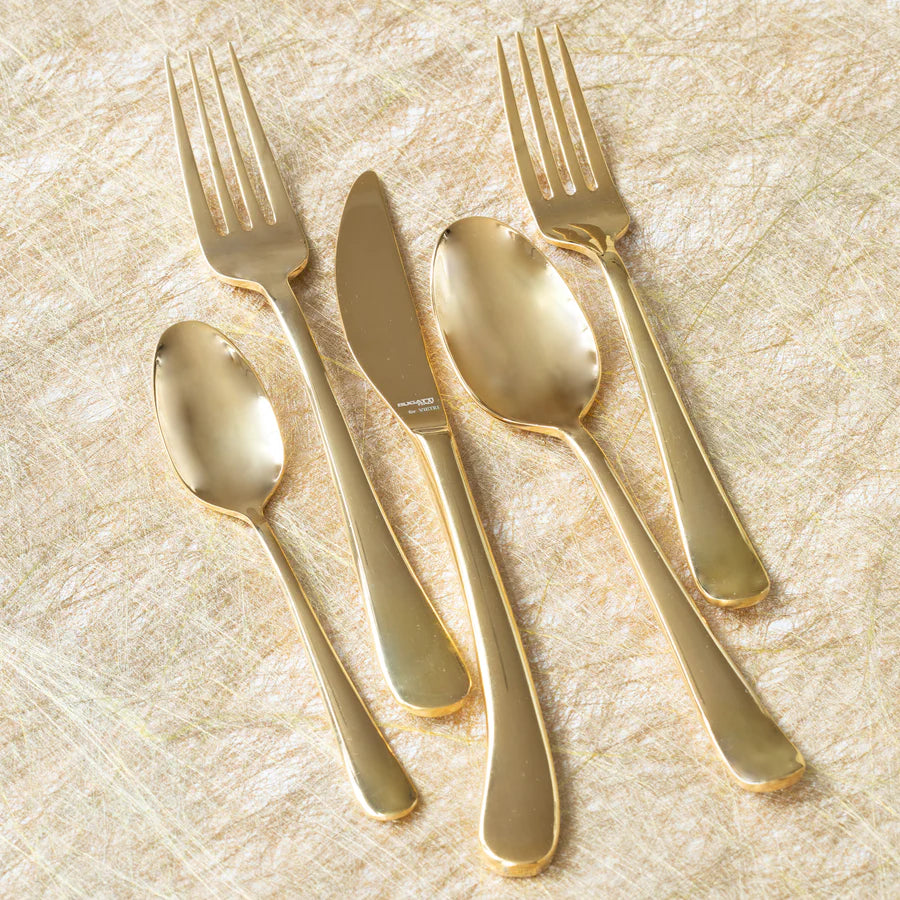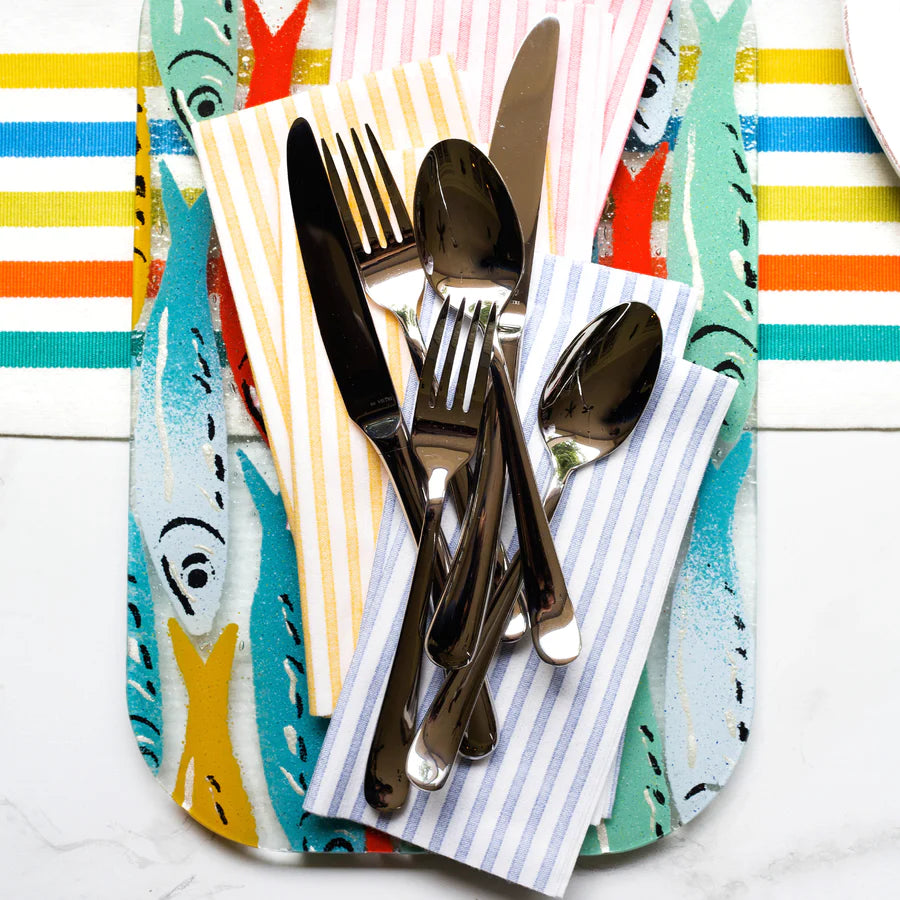 Vietri Settimocielo Five-Piece Place Setting
Regular price
Sale price
$260.00
Unit price
per
Sale
Sold out
Details
DETAILS
Soft, elegant lines grace each piece of the Settimocielo Five-Piece Plate Setting. Translated "seventh heaven," an emphasis on balance and comfort is prevalent with this design. The knife is hollow-handled with a forged blade for cutting precision.
6"-9.25"L
PLEASE SELECT GOLD, STAINLESS STEEL OR BLACK
Dishwasher Safe - We recommend using a non-fragrant/non-citrus, non-abrasive detergent on the air dry cycle (or econo heat when available). It is recommended to place the dishes so they avoid touching during the high pressure dishwashing and as such we recommend you do not overload the dishwasher. All dishes should be dried thoroughly before being stored.