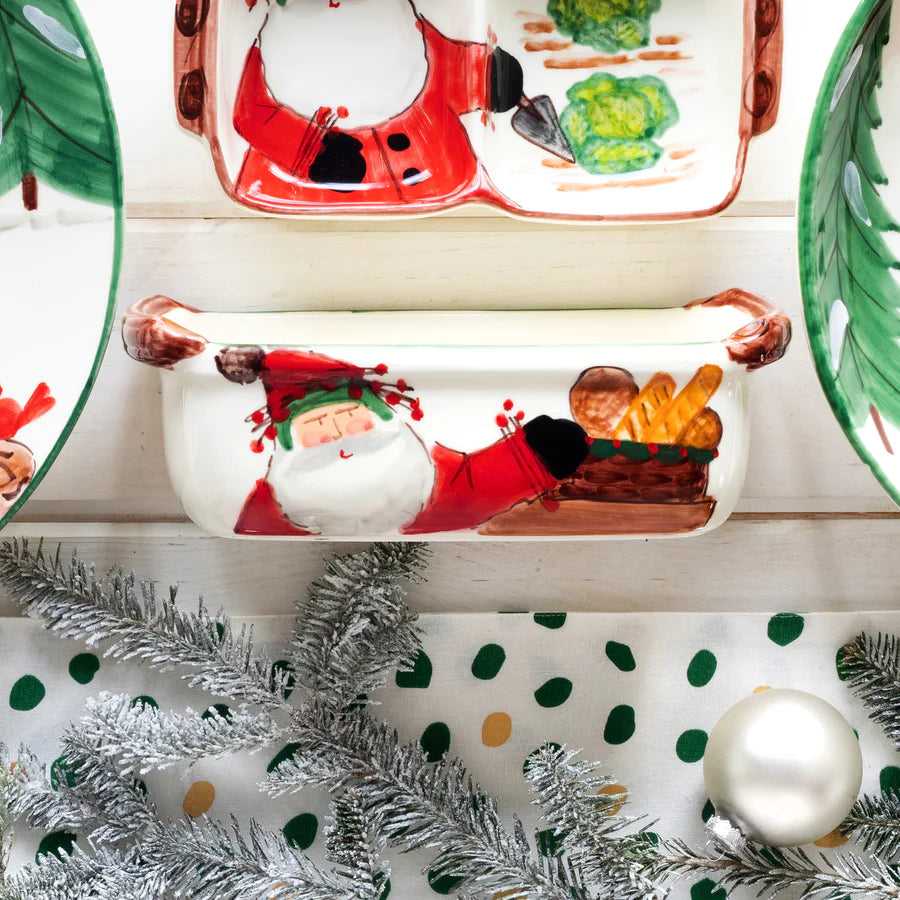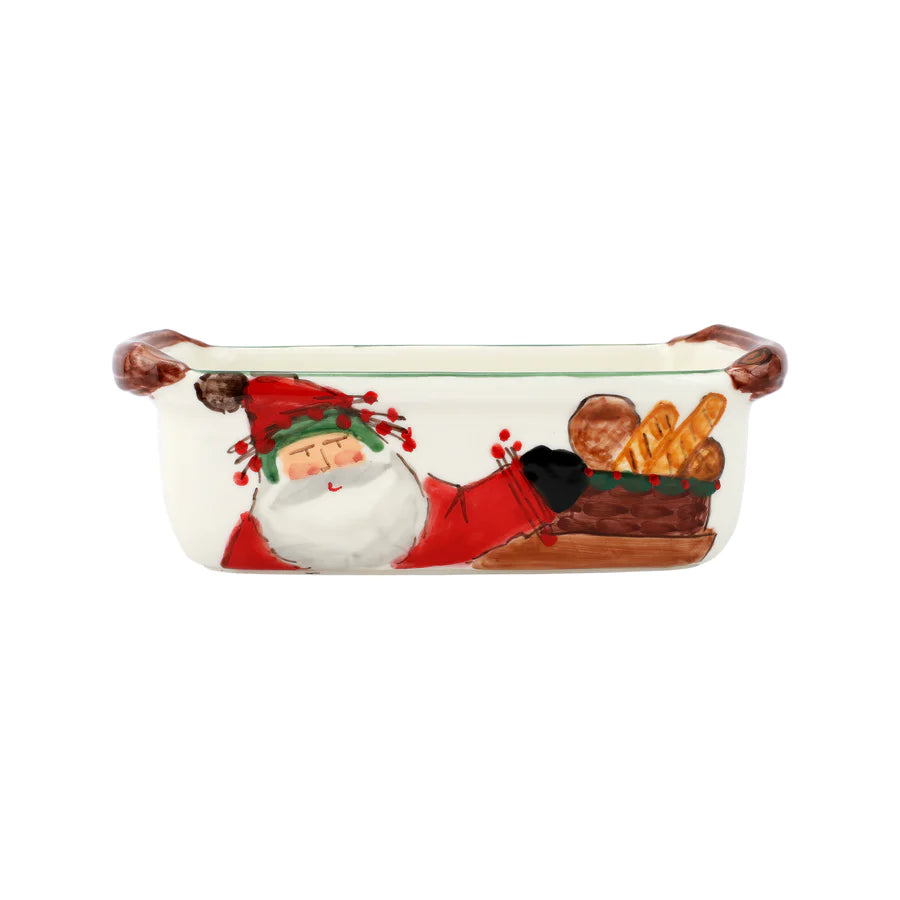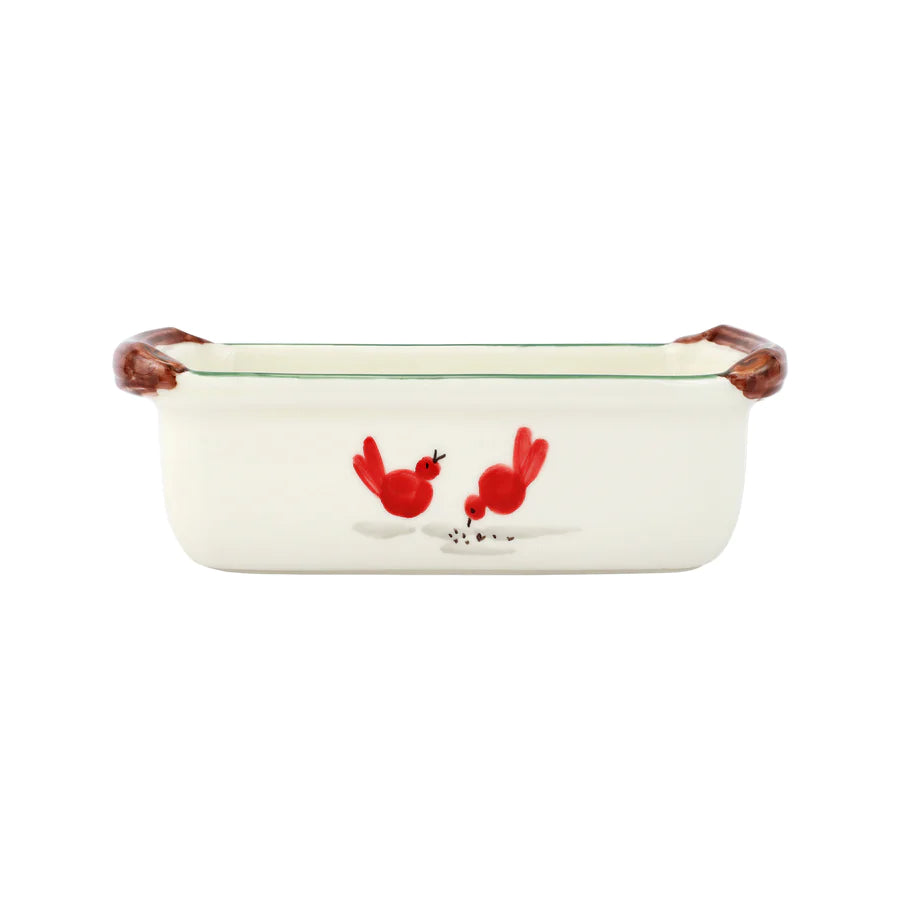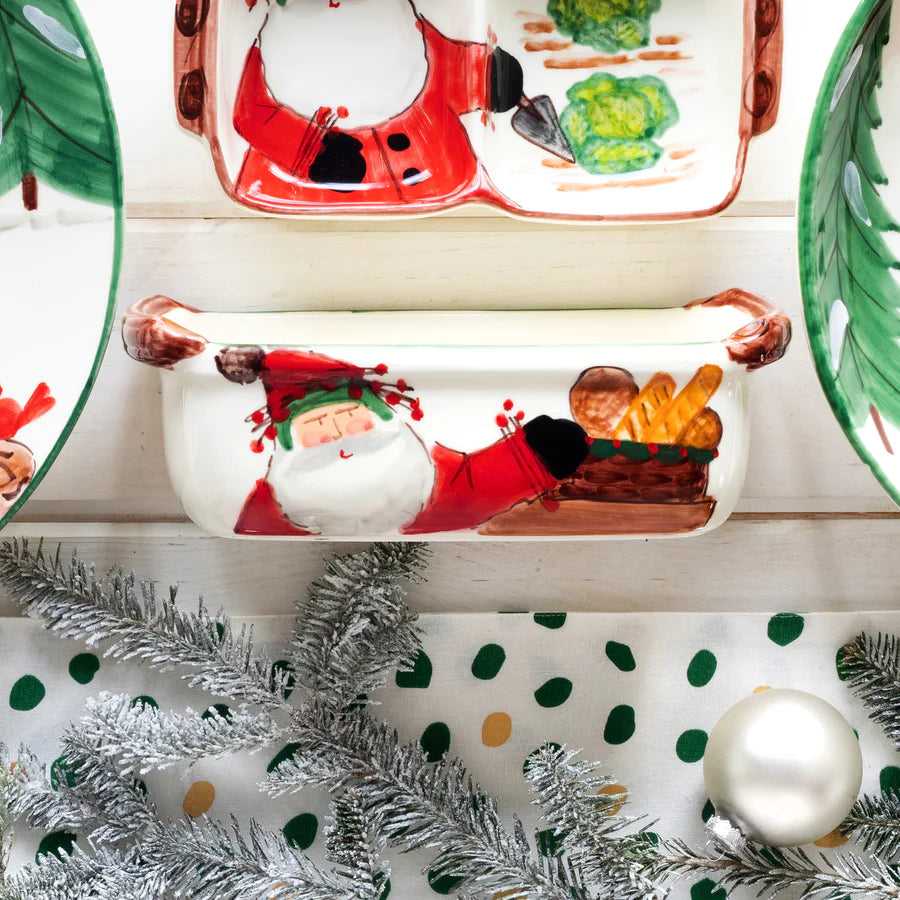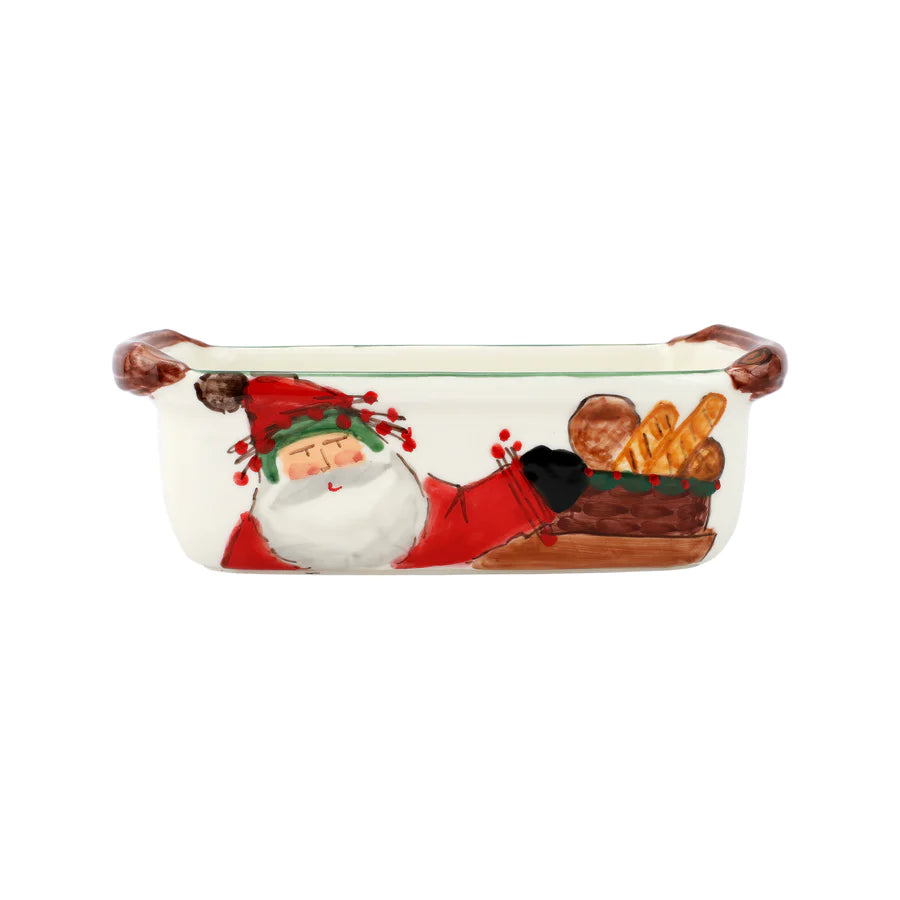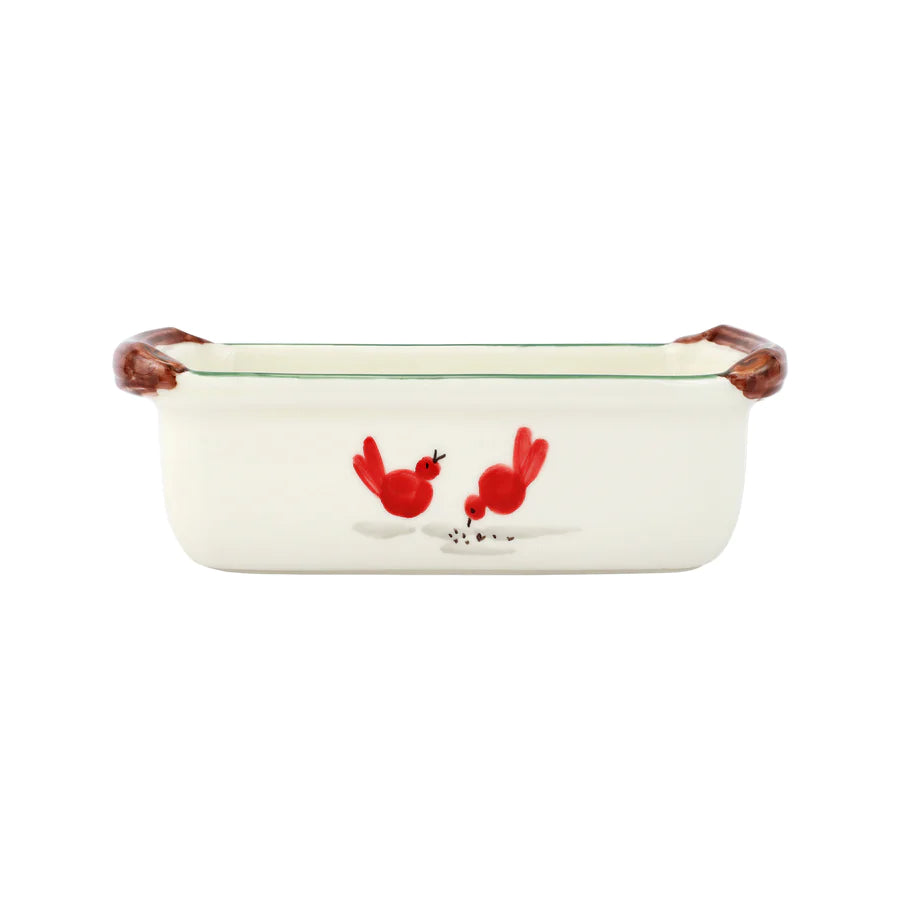 Old St. Nick Loaf Pan
Regular price
Sale price
$134.00
Unit price
per
Sale
Sold out
Details
DETAILS
VIETRI's signature holiday collection is created from maestro artisan Alessandro Taddei's childhood memories of stories his mother used to read to him about Babbo Natale, Italy's Santa Claus. Alessandro relays the stories through his whimsical designs on the Old St. Nick Loaf Pan, which depicts Old St. Nick offering a generous basket of homemade breads. A beautiful gift for any baker in your life!
10.75"L, 5"W, 3.25"H, 1.25 Quarts
Oven Safe - VIETRI's casserole and baking dishes can be used in most conventional ovens and dishwashers. They are handcrafted of very dense clays and fired at high temperatures, making them heat resistant up to 400°F. Do not use casserole lids in the oven, unless otherwise noted. Hot casseroles and baking dishes should never be placed on cool, damp, or unprotected surfaces. VIETRI bakeware should never be taken directly from the refrigerator to the oven due to the extreme temperature change, nor should it be placed directly from oven to freezer. The handles of these pieces are decorative and should not be used for support. Please remove the bakeware from the oven by holding the body of the dish, supporting the base.
Materials
Terra Bianca - A white earthenware clay that is often used for handpainted designs as it provides the ideal canvas for storytelling, allowing colors to truly come to life.