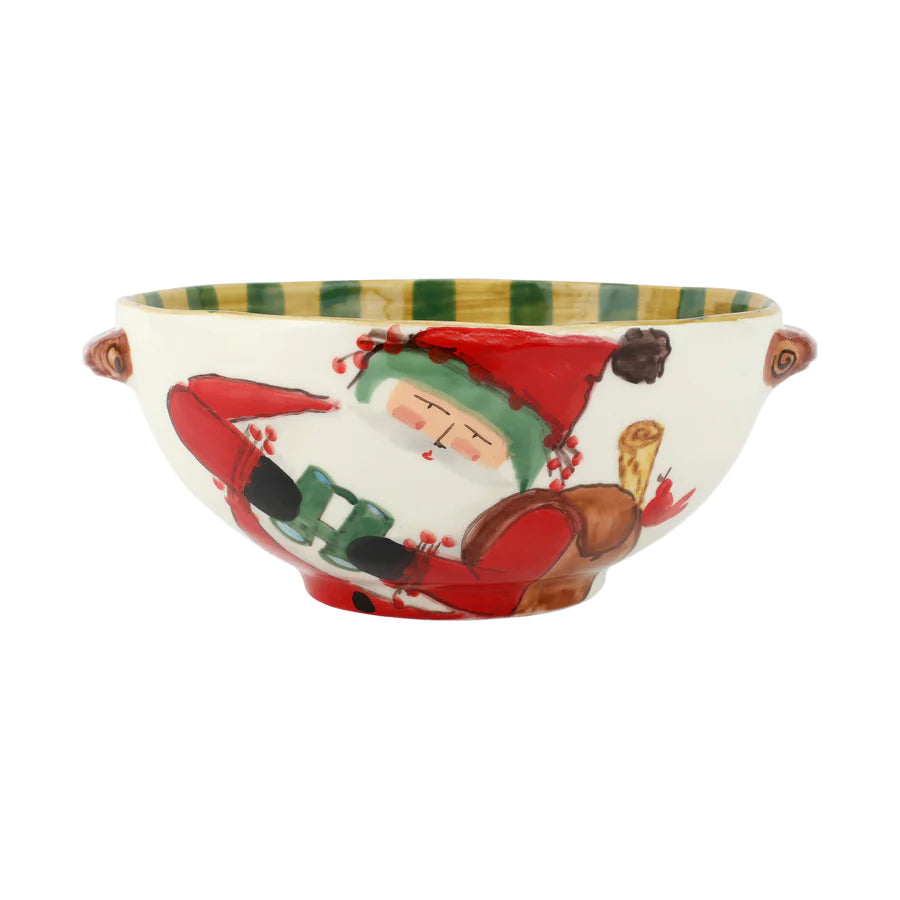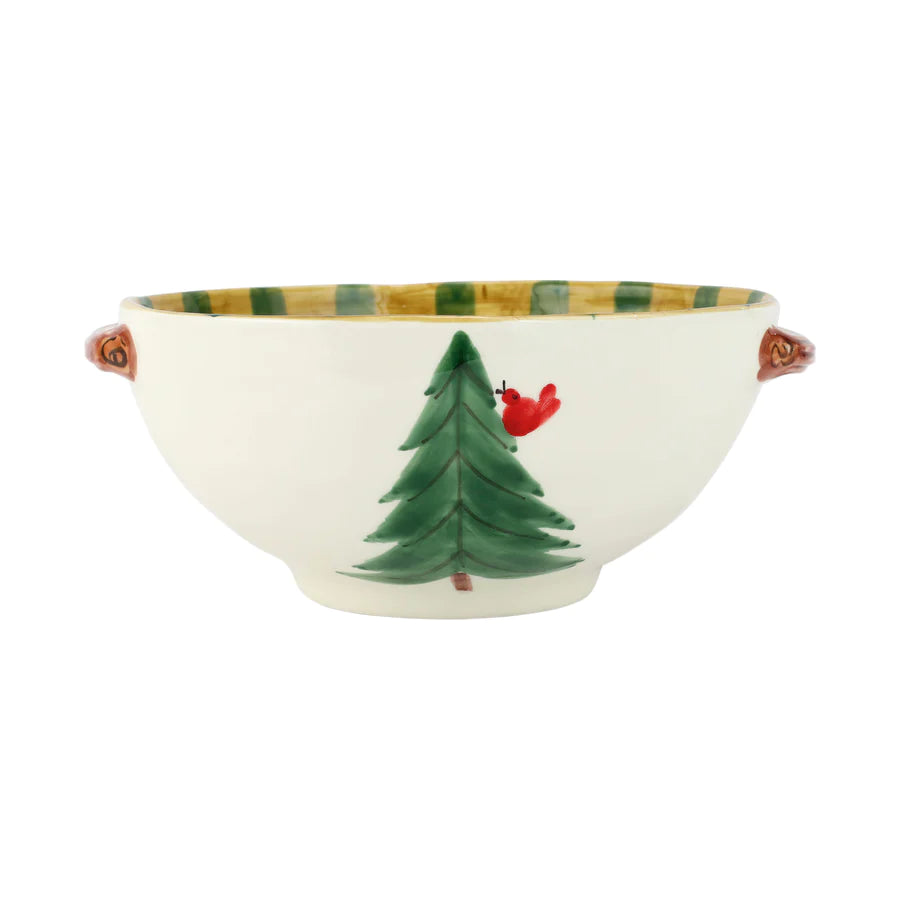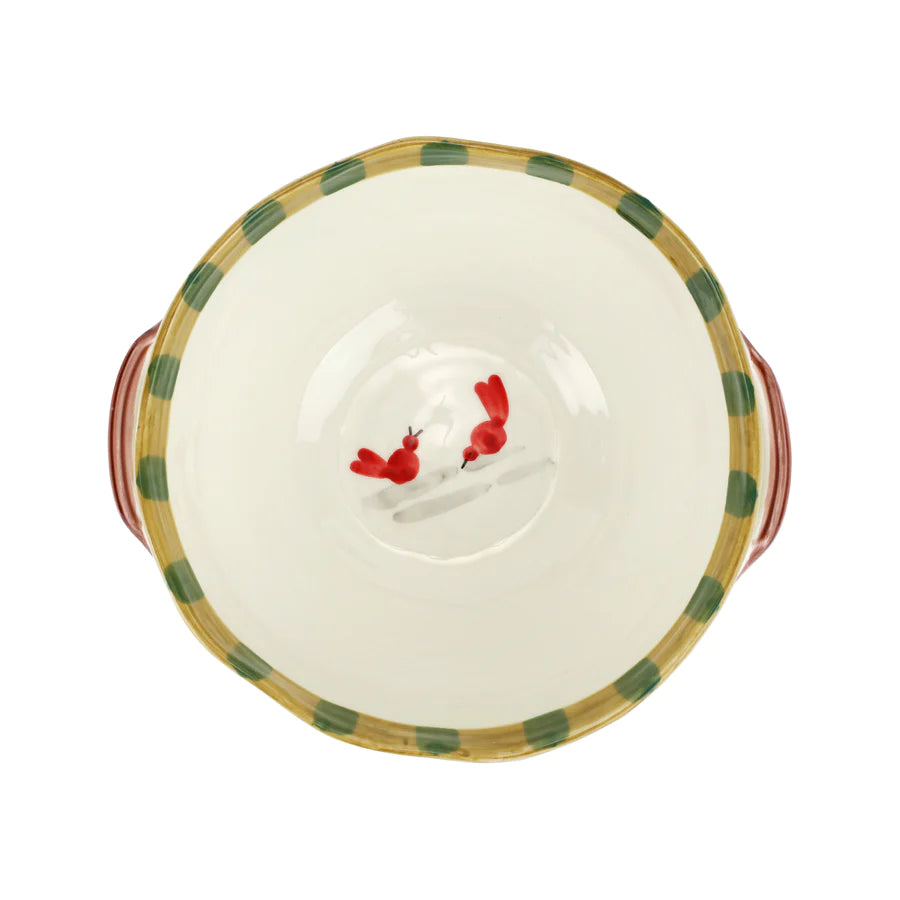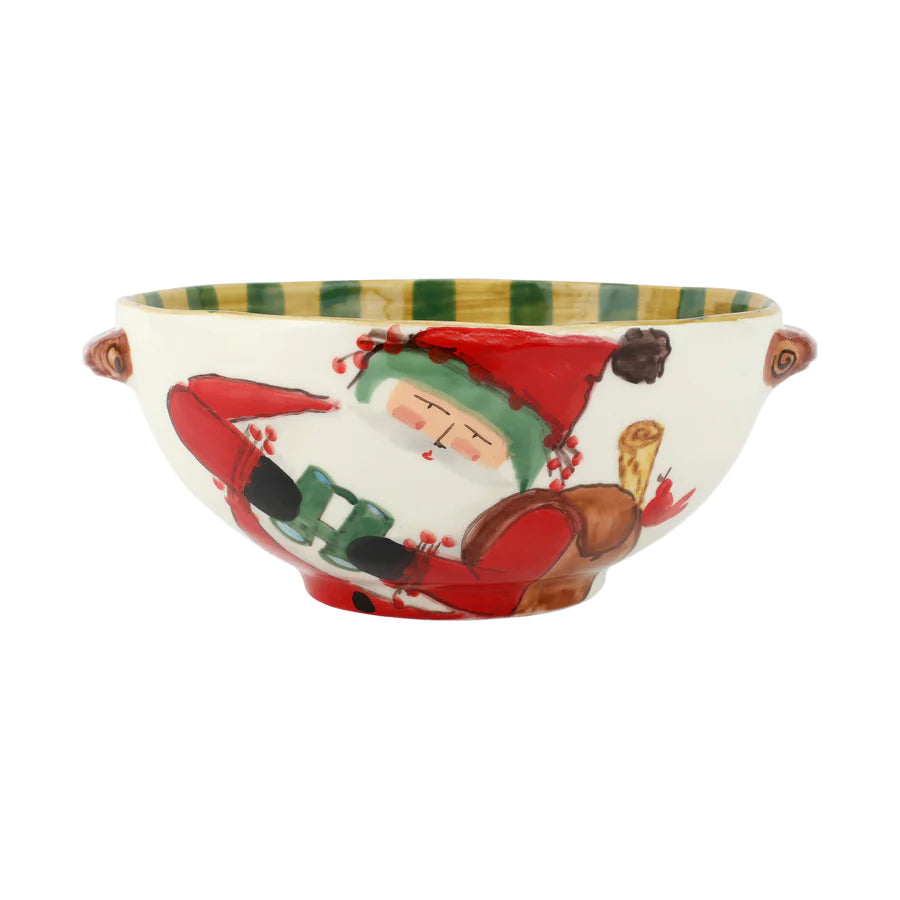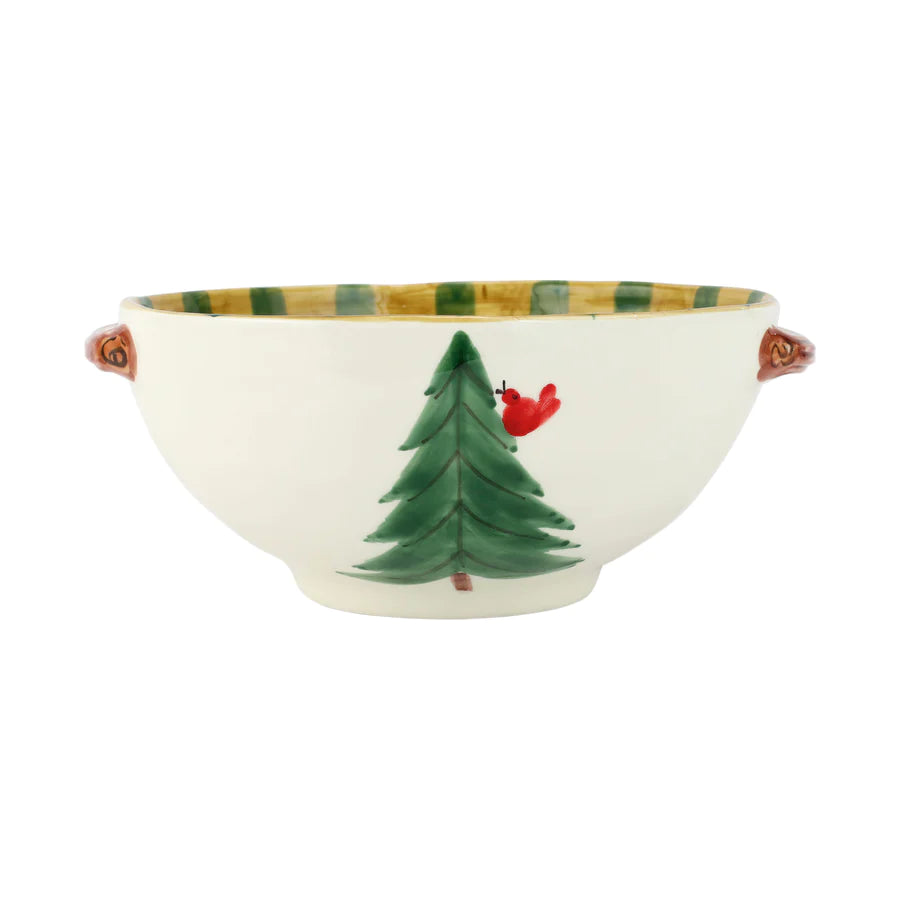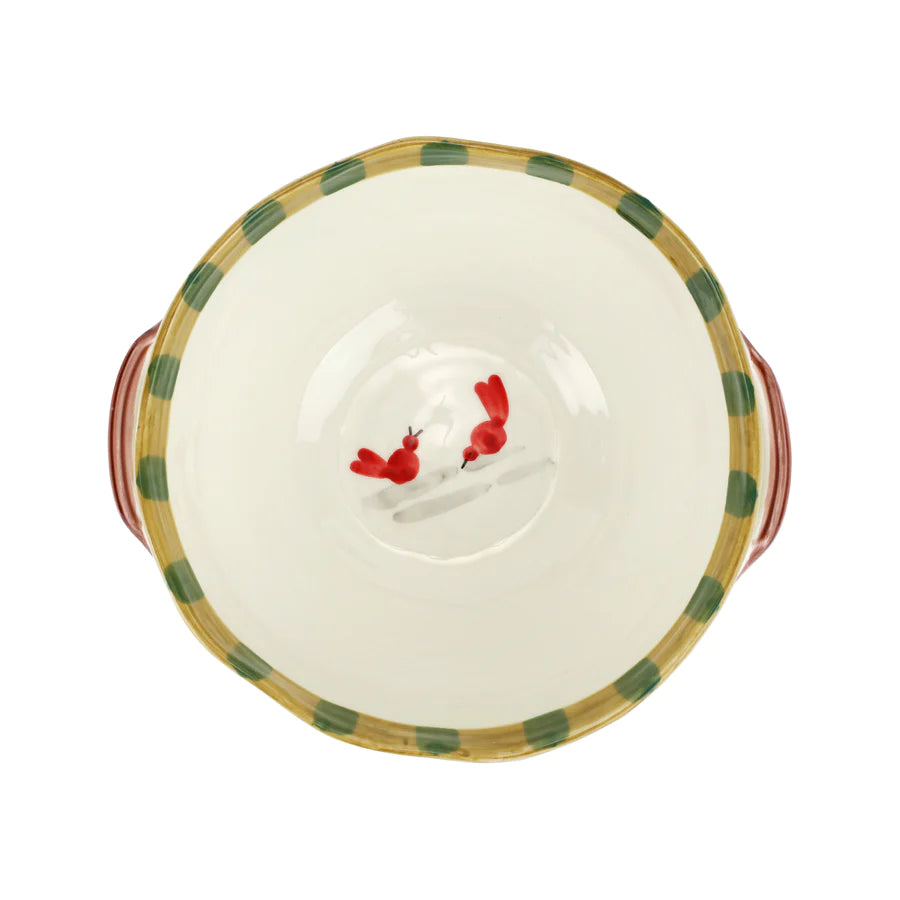 Old St. Nick Handled Bowl with Bird Watcher
Regular price
Sale price
$174.00
Unit price
per
Sale
Sold out
Details
DETAILS
VIETRI's signature holiday collection is created from maestro artisan Alessandro Taddei's childhood memories of stories his mother used to read to him about Babbo Natale, Italy's Santa Claus. Alessandro relays the stories through his whimsical designs on the Old St. Nick Handled Bowl with Bird Watcher, providing us a glimpse into Old St. Nick's daily outdoor adventures leading up to preparations for each holiday season.
12.25"L, 11"W, 4.75"H
Terra Bianca - A white earthenware clay that is often used for handpainted designs as it provides the ideal canvas for storytelling, allowing colors to truly come to life.