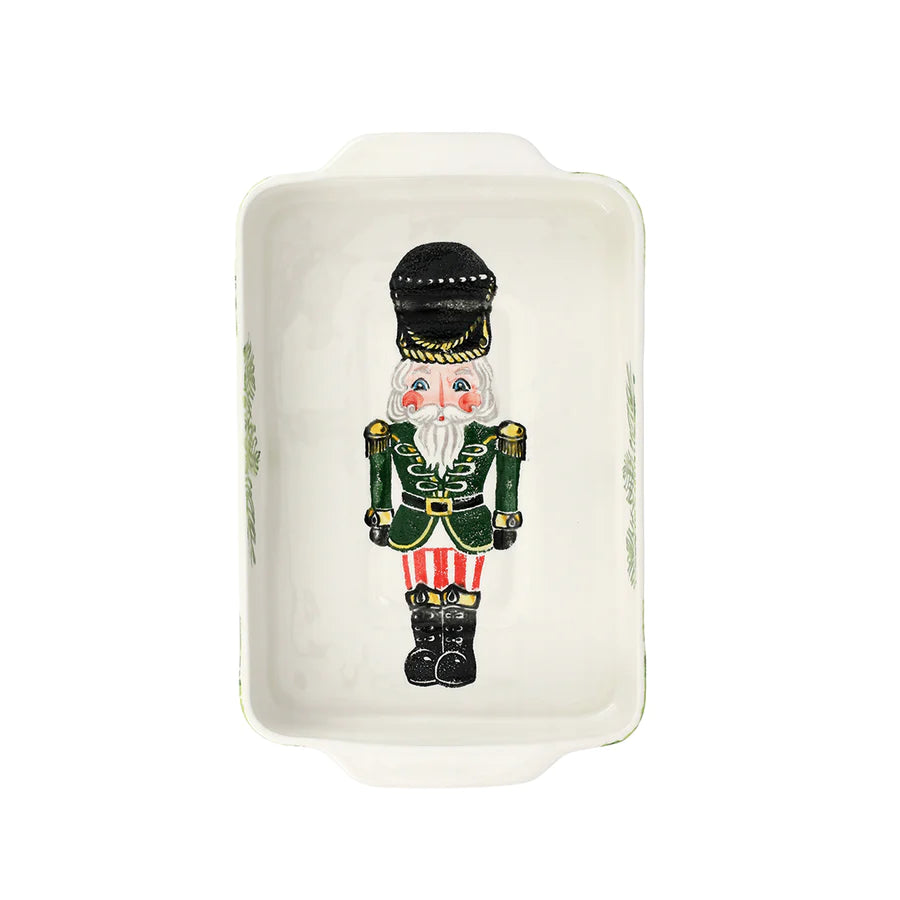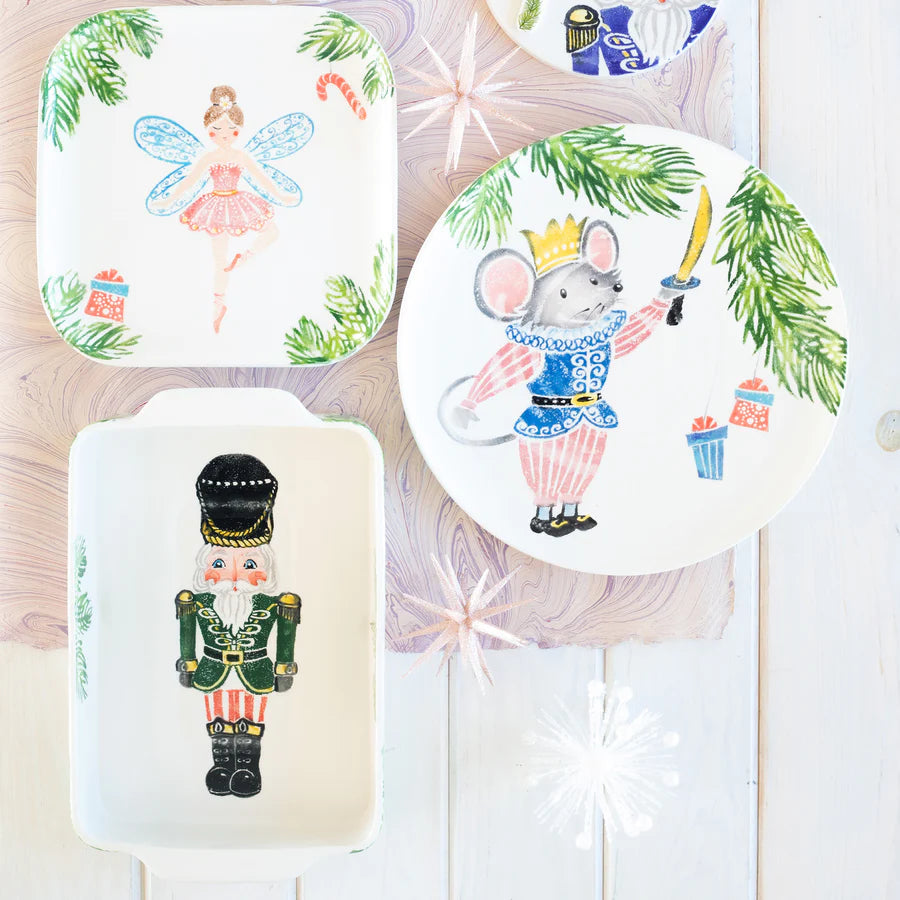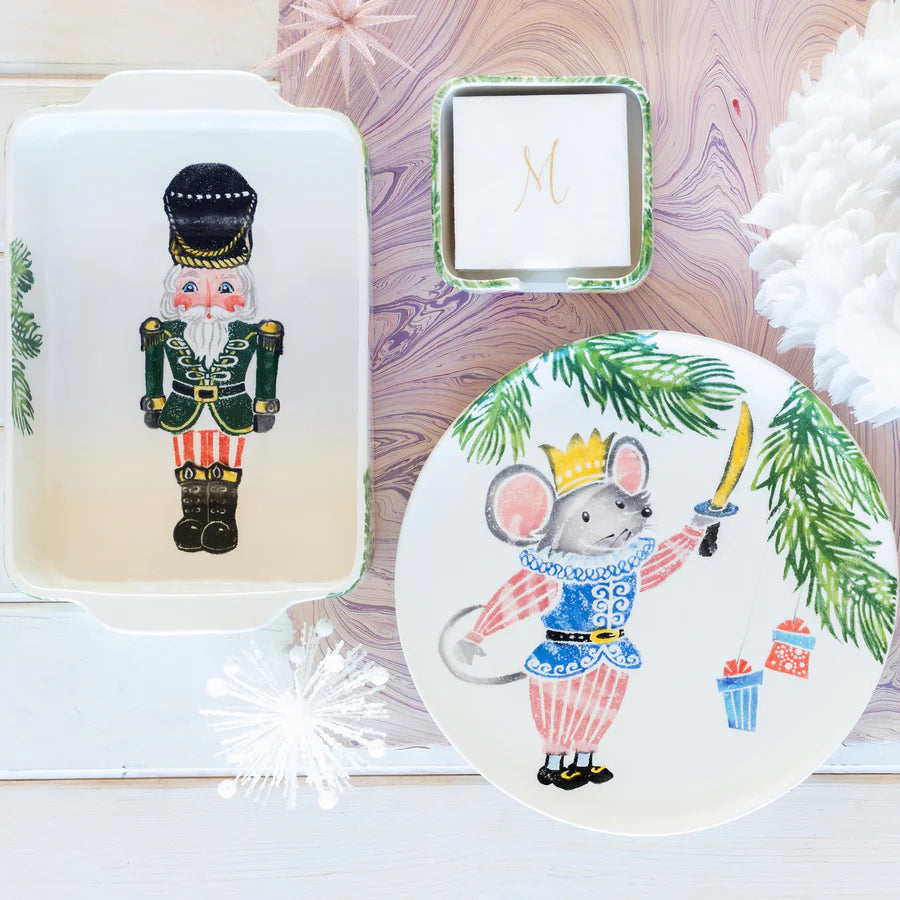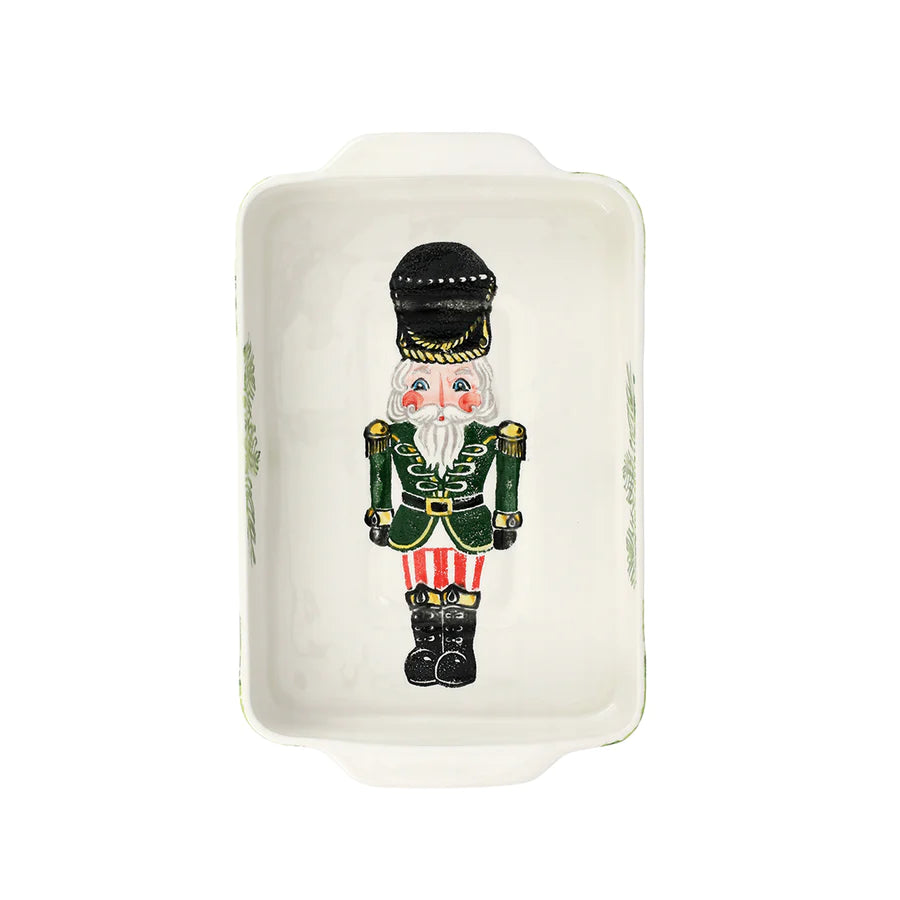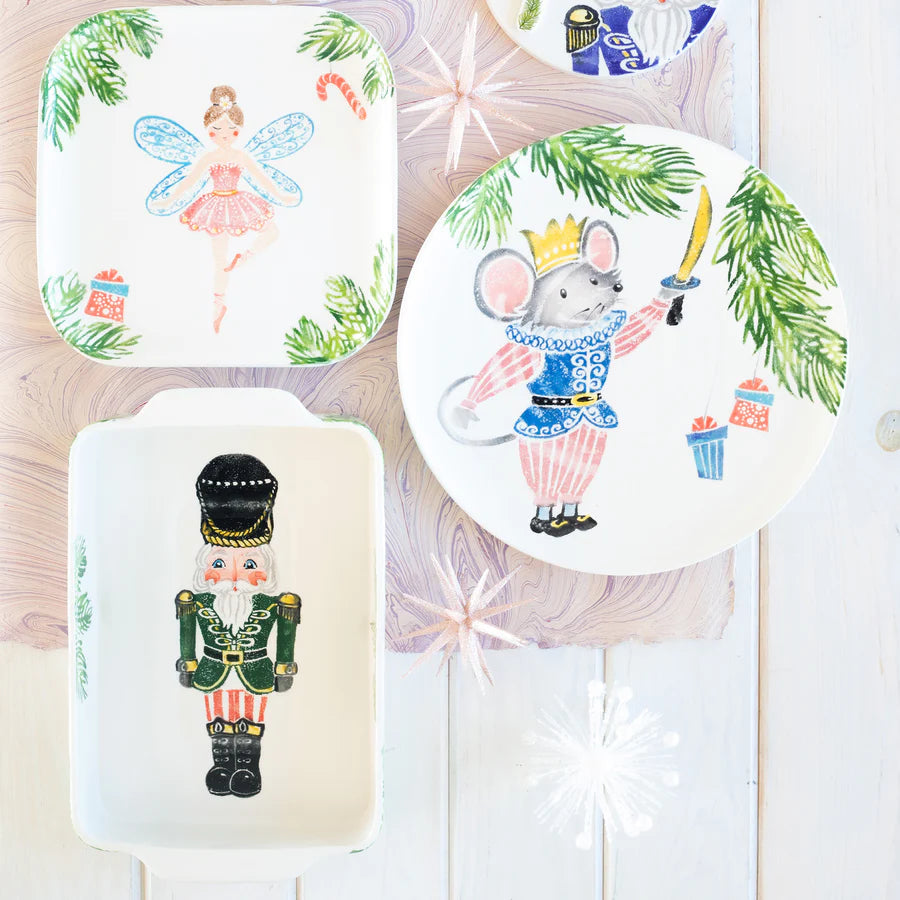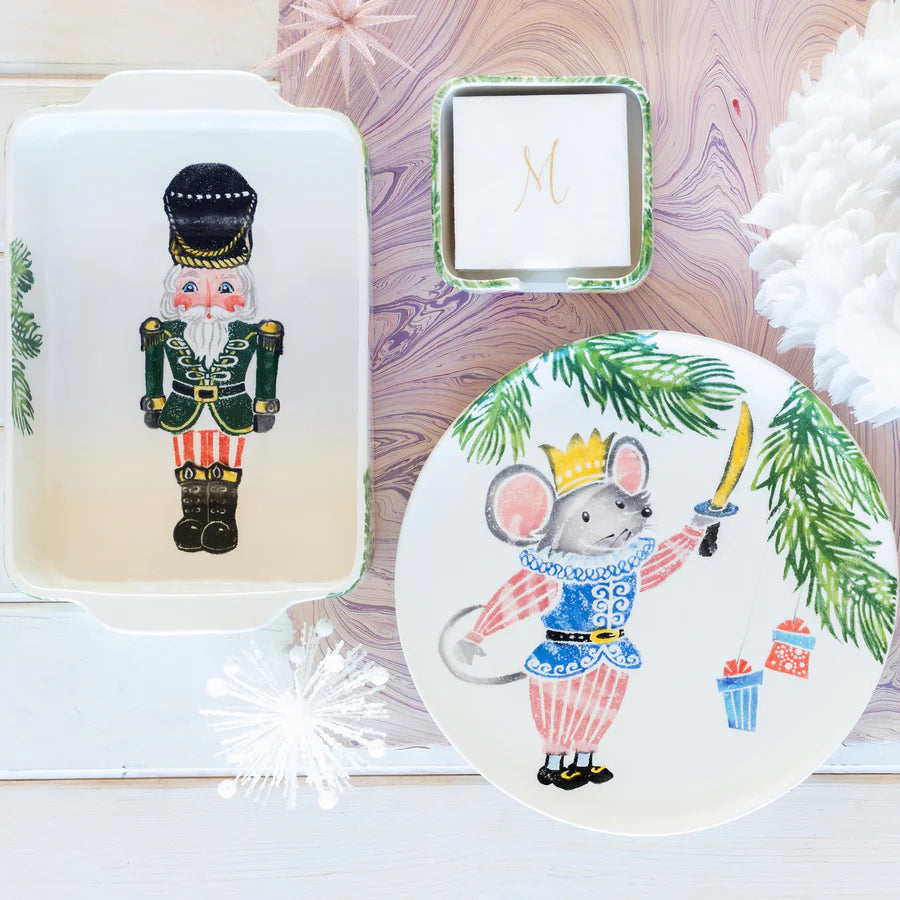 Vietri Nutcracker Rectangular Baker
Regular price
Sale price
$194.00
Unit price
per
Sale
Sold out
Details
DETAILS
Traditional yet fresh, the Nutcrackers Rectangular Baker brings childlike joy to those of all ages. Each piece is handsponged in rich color and with robust detail.
14.25"L, 8.5"W, 2.75"H, 4 Quarts
Dishwasher Safe - We recommend using a non-fragrant/non-citrus, non-abrasive detergent on the air dry cycle (or econo heat when available). It is recommended to place the dishes so they avoid touching during the high pressure dishwashing and as such we recommend you do not overload the dishwasher. All dishes should be dried thoroughly before being stored.
Microwave Safe - The temperature of VIETRI pieces may vary after microwave use due to the handmade nature of quality, natural clays. Thus, as with all products used in a microwave, please use the following precautions:
Always use a pot holder or oven mitt when handling the product as item may get hot.
Do not permit children to handle any product that has been heated in a microwave.
Do not put any products into a microwave without food or liquid on or inside the piece.
Allow item to cool before taking it out of the microwave.
Freezer Safe - Item can withstand freezing temperatures, but please allow it to return to room temperature before putting it into the oven.
Oven Safe - VIETRI's casserole and baking dishes can be used in most conventional ovens and dishwashers. They are handcrafted of very dense clays and fired at high temperatures, making them heat resistant up to 400°F. Do not use casserole lids in the oven, unless otherwise noted. Hot casseroles and baking dishes should never be placed on cool, damp, or unprotected surfaces. VIETRI bakeware should never be taken directly from the refrigerator to the oven due to the extreme temperature change, nor should it be placed directly from oven to freezer. The handles of these pieces are decorative and should not be used for support. Please remove the bakeware from the oven by holding the body of the dish, supporting the base.
Materials
Terra Bianca - A white earthenware clay that is often used for handpainted designs as it provides the ideal canvas for storytelling, allowing colors to truly come to life.